New menu updates focus on well-being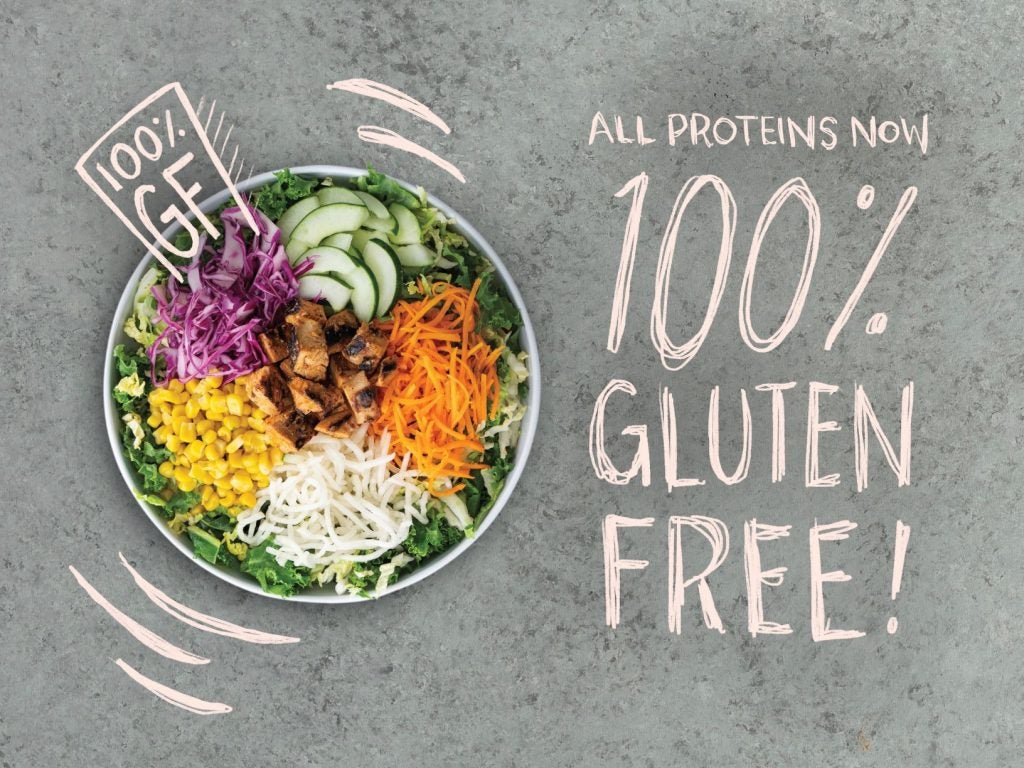 As part of a focus on Well-Being, BIBIBOP Asian Grill is committed to providing customers with a healthy and delicious menu. Throughout 2019, BIBIBOP worked with vendors and providers to offer an expanded gluten-free menu for 2020 and beyond.
The gluten-free diet is a necessity for the nearly three-million Americans living with celiac disease while many others have chosen to eat gluten-free as part of a healthier lifestyle. The FDA defines gluten-free foods as having less than 20 parts per million of gluten, a mixture of proteins that occur naturally in wheat, rye, and barley. A gluten-free diet may help with weight loss, improved gastrointestinal health, and increased energy levels.
"Providing guests with food choices that focus on their health is an important part of well-being. Making sure that our ingredients and our preparation lives up to the gluten-free standard is a great way to take care of our guests," said Brian Hipsher, Vice President of Marketing for BIBIBOP Asian Grill.
BIBIBOP's menu now includes the following gluten-free items:
BASES: Purple Rice, White Rice, Japchae Noodles, Supergreen Salad, Romaine Lettuce
WARM TOPPINGS: Bean Sprouts, Black Beans, Potatoes
PROTEINS: Antibiotic-Free Chicken, Antibiotic-Free Spicy Chicken, USDA Choice Steak, Organic Tofu
COLD TOPPINGS: Carrots, Cheese, Corn, Cucumbers, Eggs, Moochae, Sesame Kale, Red Cabbage, Romaine Lettuce
SAUCES: Yum Yum, Sesame Ginger, Cucumber Wasabi, Spicy Sriracha
With customizable bowls, BIBIBOP customers can create their own gluten-free, vegetarian, or vegan-friendly meals that align with their lifestyle.
"We think that BIBIBOP customers will love the variety of gluten-free choices on our menu, and they'll love getting a healthy, fresh meal at an affordable price," said Brian Hipsher, Vice President of Marketing for BIBIBOP Asian Grill.