Adding new hues can mean fewer "bless yous"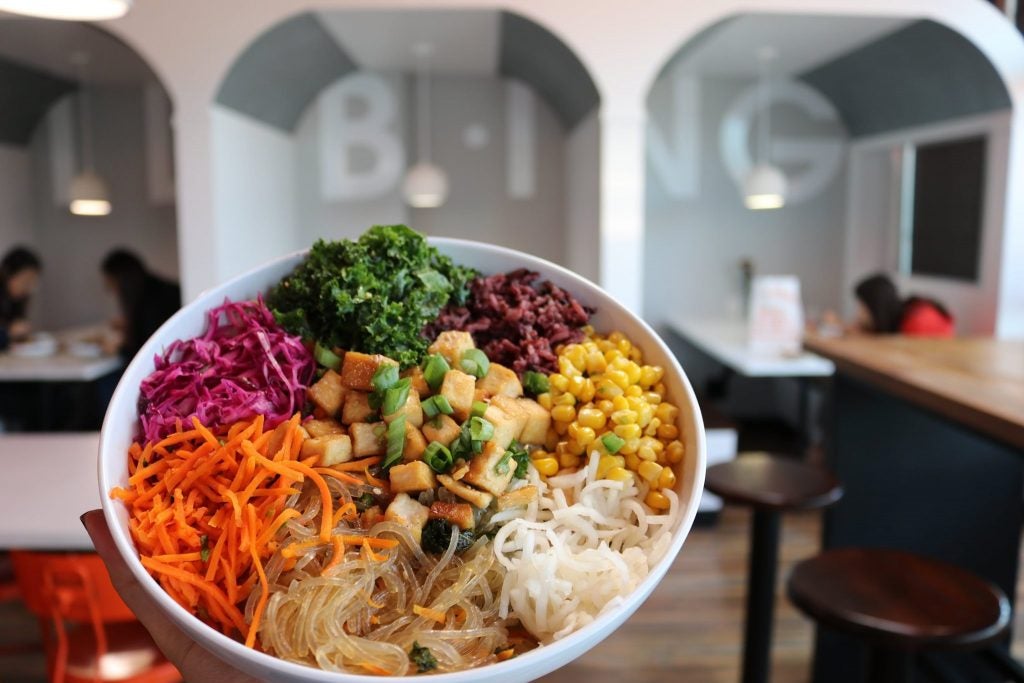 Recently the Cleveland Clinic sat down with registered dietitian Julia Zumpano, RD, LD to talk about food and the immune system.
Usually it takes a global issue like coronavirus or SARS to get people thinking about their ability to fight off disease, but BIBIBOP Asian Grill is here to encourage you to focus on your well-being each and every day.
A healthy and delicious way to boost your immune system is to add more color to your diet!
"Try to eat a wide variety foods, and aim to eat fruit and vegetables from every color of the rainbow. Your plate (will) be more enticing to look at, and you will ensure that you're getting as many health-boosting vitamins and nutrients as possible." – Julia Zumpano
Colorful foods are packed with vitamins and nutrients that strengthen your immune system and fight off disease because colorful foods are filled with Vitamins C, B6, and E.
At BIBIBOP, you can get Vitamin C from our Kale, Broccoli (which also contains Vitamin E), while our Eggs, Steak, and Carrots are good sources for Vitamin B6.
Adding news colors to your BIBIBOP bowl is a great way to focus on your well-being, but it also needs to be part of a larger focus on eating a diet that will keep you healthy through cold and flu season.
It's also important to know that you build a strong immune system by maintaining healthy eating habits over time. You can't eat four oranges at breakfast and expect to be protected that day against catching a cold.
Maybe only eat two oranges with breakfast, that way you'll have plenty of room for a healthy and affordable lunch at BIBIBOP to boost your immune system and your well-being!