For a decade now, BIBIBOP has been at the forefront of championing the philosophy of Well B·ing. It's not just a term for us; it's a lifestyle we're committed to promoting. We believe that when you fuel your body with the right ingredients, you're setting yourself up for a life brimming with happiness and boundless energy.
In today's fast-paced world, it's easy to lose sight of our well-being. But now more than ever, it's essential to take a step back and indulge in some self-care. At BIBIBOP, we want to help you do just that! Introducing our NEW online exclusive deal – the Well B-ing Meal. It's all about finding that perfect balance between taste and nourishment.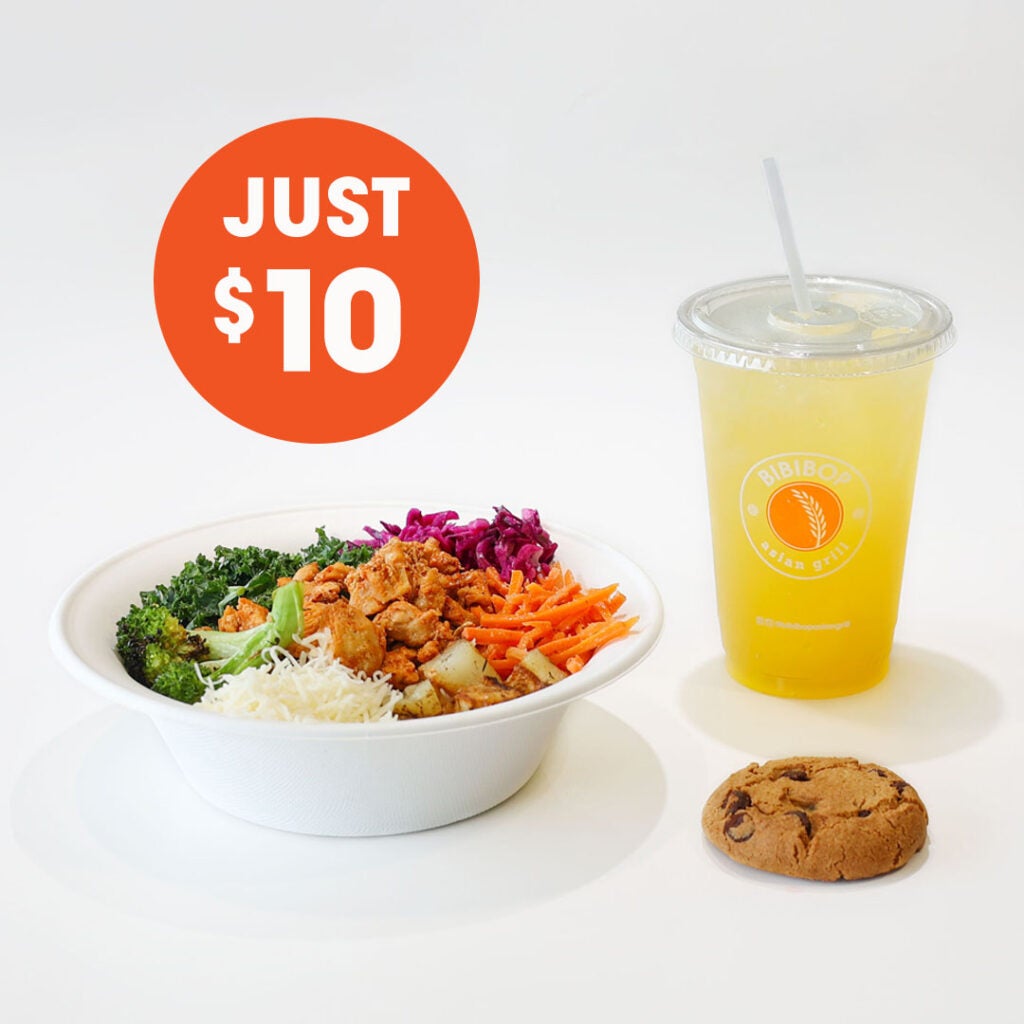 Here's what the Well B·ing Meal has in store for you:
Customizable Bowl: Begin with one base of your choice. Add a dash of color and flavor with six delightful toppings. Choose your preferred protein to give it that hearty touch. And finally, drizzle it all with a sauce of your liking.
Sweet Delight: Satiate your sweet tooth by choosing between our delectable chocolate chip or snickerdoodle cookies. We promise each bite will take you to cookie heaven!
Refreshing Beverage: Wash it all down with a cold beverage of your choice. Whether it's our tangy lemonade, aromatic teas, or classic fountain drinks, we've got you covered.
And the best part? All of this is available for just $10! Yes, you read that right. A balanced meal that's easy on the pocket and rich in flavor and nutrients.
But remember, this mouth-watering deal is an online-only promotion. So, make sure to take advantage of this! Start your journey to a balanced meal and a happier life today. After all, it's all about well-being.
Note: All details mentioned are based on promotional offerings by BIBIBOP and may be subject to change. Always check the official website for the most up-to-date information.