Meet Your New Neighbor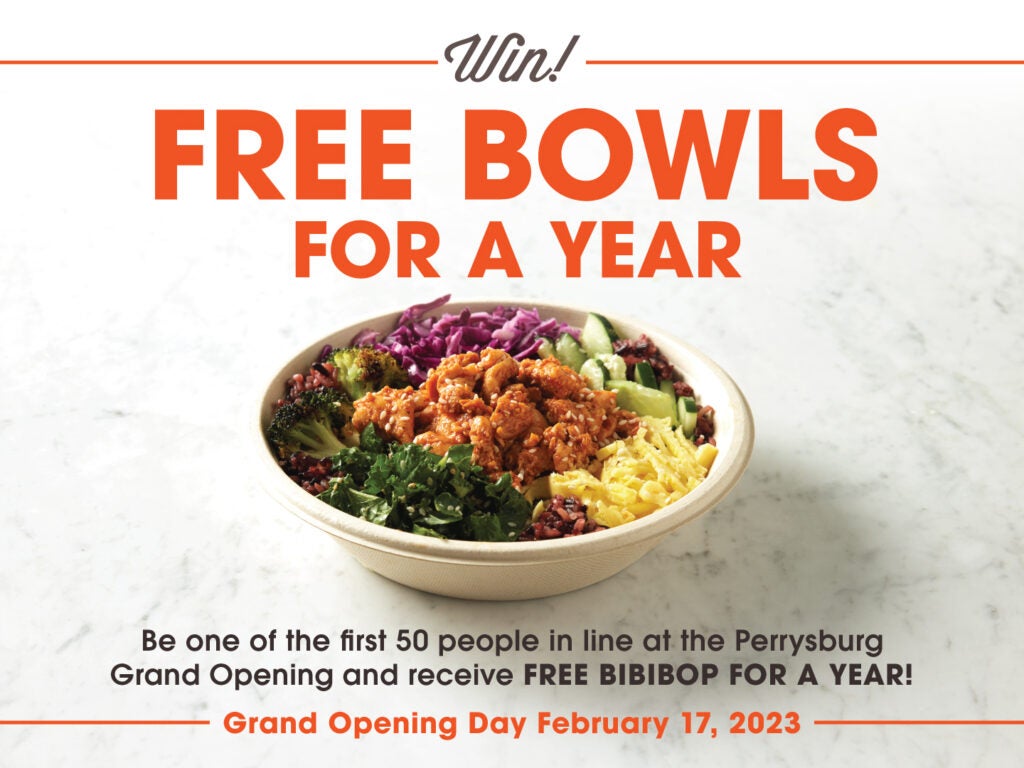 space
About BIBIBOP Perrysburg, OH – Fremont Pike Grand Opening Event:
It's happening! BIBIBOP Asian Grill is officially opening its Perrysburg, Ohio – French Quarter location on February 17, 2023! This NEW restaurant is located at 10630 Fremont Pike Suite 1, Perrysburg, OH 43551.
---
BIBIBOP is all about Well-Being. We serve healthy and affordable Asian food because we care. And now, Perrysburg residents can share our vision of changing the eating landscape.
Since opening its first location in 2013, BIBIBOP has been sharing healthy & affordable Asian food along with a message of well-being throughout the country. The NEW Perrysburg, OH – Fremont Pike location will be the 48th for BIBIBOP nationwide and the 2nd in Northwest Ohio.
---
BIBIBOP Perrysburg, Fremont Pike will officially open with a ribbon-cutting the morning of February 17th and will be open for in-person, online, pickup window, and delivery orders throughout the day. BIBIBOP's grand opening celebration will include music, unique gifts, and prizes.
On Opening Day, guests can immerse themselves in gluten-free cuisine with:
Free BIBIBOP for a year: Be one of the first 50 people in the store and receive 52 bowl vouchers for use throughout the year. Valid at Perrysburg only
Wear Orange for $5 Off during the grand opening and get $5 off your in-person order.
$5 off when you sign up for the app: sign up for a BIBIBOP Rewards account and get a $5 Reward added to your new account
Free Bowls for Civic Employees including members of law enforcement, the fire department and educators.
We have an exciting launch day set up for our guests in Perrysburg, and we hope to see you there when we open on February 17th! For the latest information and updates, follow BIBIBOP Perrysburg on Facebook!