Users can be rewarded in many ways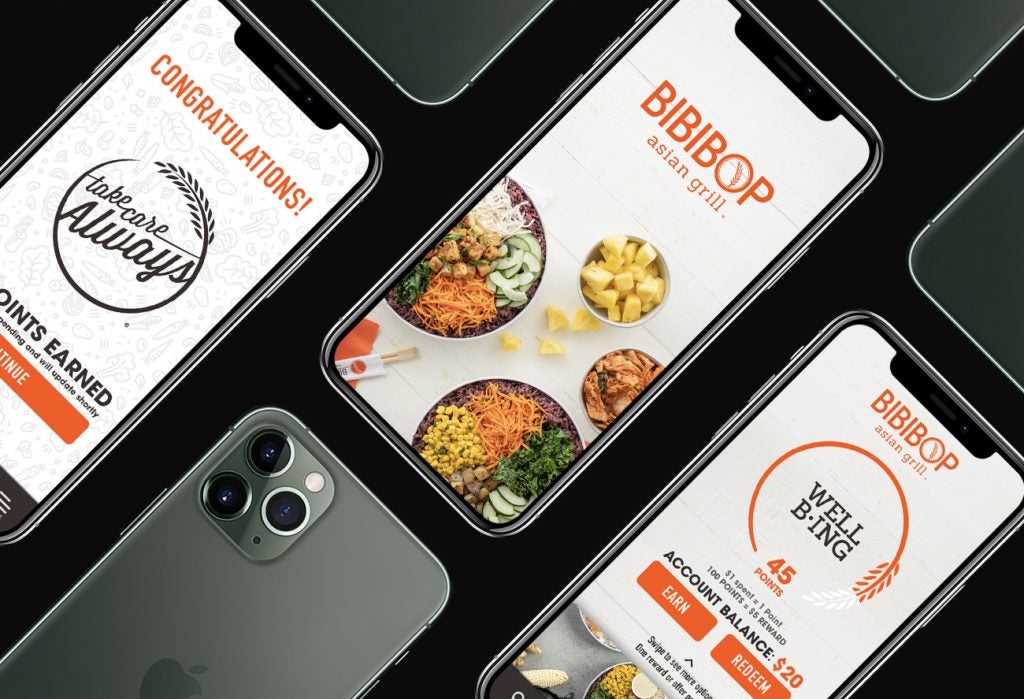 BIBIBOP Asian Grill is making it easier than ever to order and enjoy BIBIBOP. Earlier today the Columbus, Ohio-based restaurant chain launched a new and improved mobile app for iOS and Android. The BIBIBOP Rewards App allows users to earn points, receive gifts, and focus on their physical, mental, and relational well-being.
While the new Rewards App will make ordering and earning BIBIBOP easier than ever, the app will also challenge users to improve overall well-being. Users will be encouraged to make healthy choices, exercise, connect with friends, and impact their community.
"We believe that our food, and healthy eating, is just one part of the well-being lifestyle. We want the app to connect users with more opportunities to impact their lives and the lives of people around them. It's a big goal, but we hope that our Well B·ing Challenges will spur decisions, actions, and conversations outside of just deciding what you want for lunch."  – Henry Yonky, Sr. Director of Marketing
App features:
Online Ordering: Place your BIBIBOP order for easy pick-up.
Rewards Program: Earn points for every dollar you spend. Get a $5 reward for every 100 points.
Gifts & More: Take advantage of opportunities to win free bowls, drinks, and sides.
Well-Being Challenges: Well-being is in the DNA of BIBIBOP Asian Grill and the app reflects the company's belief that life can improve through eating better, taking care of yourself, and taking care of others.
The first time a user downloads the new BIBIBOP app, they will earn a $5 Reward that can be redeemed at any BIBIBOP Asian Grill location, nationwide.